Domestic Applications
Modern day homes and offices require more from the modern day builder. New design possibilities added with ever increasing inventive interior products to install, it is imperative to keep ahead of the curve.
We are one of the UKs leading manufacturer of electric underfloor heating solutions, ice and snow melting systems and pipe protection with over 35 years experience in electrical heating and heat tracing.
Our intelligent and efficient heating systems are manufactured in line with the highest National and International standards and quality assurances.
Our team has the depth and knowledge to successfully design and supply all developments of all types and size providing excellent service both during and after completion of the project.
Our team provides extensive technical support through the design process, installation and after sales care. With the largest range of products available from any one manufacturer in the UK we can provide you with the most reliable, cost effective and simple to install heating systems available today.
Our Applications and solutions include:
Ice Free - Cold water lines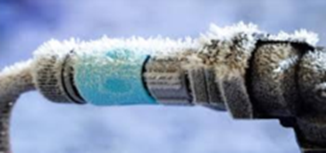 Hot water supply





Ice Free - External taps





Drive Way Ice Prevention










Ice Free - Gutters and roofing






Ice free – Boiler condensate lines







Underfloor heating